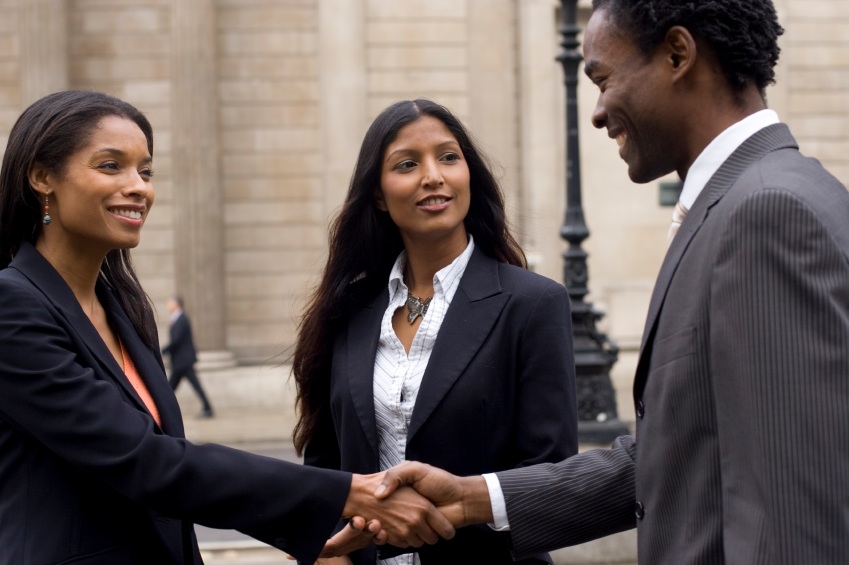 As a manager in the technology space, I have the great responsibility and privilege of hiring people into my company. As part of this work, I have to: help write job descriptions, spread the word, parse through resumes, meet referrals, conduct interviews, conduct/attend hiring meetings, write offer letters, write rejection letters, and onboard people.
While I'm done with "diversity in tech", I do try to lift up people in my networks. Unfortunately,  too often I am disappointed by people's inability to conduct a successful job search.  I am not even going to blame those people per se; it is ultimately one of the many ways our educational systems have failed us. That said, I am tired of seeing people (especially my people — black folks and other folks of color)  make the same frustrating mistakes over and over.
So I've pulled together a quick list of some of these common missteps in the hope that you can avoid them.
1) Not connecting with a referrer or potential referrer before sending along your resume.
If I tell you about the job or tell our mutual friend about the job, reach out to me! I am happy to make connections if I have them. If I work at the place, it is worth your while to use me as your "in".
So many times I've had friends say that they don't want to have an "unfair advantage". Fairness in hiring is not the responsibility of the applicant; it is the duty of the hiring organization. Your only job is to be honest and put your best foot forward; so if you have a leg up, use it.
Which brings me to my next point….
2) Not mentioning you were referred by someone who works there. 
Related to the previous point. If you met me and I encouraged you to apply to my place of employment, you should mention that in your cover letter. Even if I dropped the link in a Slack or other community that we are mutually involved in, you can say "Per the job ad shared by Camille in the Smash The State Slack" or whatever in your cover letter.
Use your in!
3) Not writing a good resume or sending an overly long resume.
Your resume needs to be brief and tell a coherent story. It is not your autobiography, and your work history is not your total worth. You have a lot to offer the world, but it doesn't need to all be represented in your resume. My pal Andrew Spittle wrote good, short guidance on how to write a resume here.
4) Not highlighting how you meet the job requirements. 
Make sure you read the full job description and tailor your resume to fit most (if not all) of what they are looking for. Add bullet points that explain the work you actually did and any notable accomplishments.
I would discourage you from highlighting the qualifications you are missing unless you want to explain how your other skills and talents make up for it.  Job descriptions are never really an exact description of everything the job entails and the exact skills you need to accomplish it.
You can paint a fuller picture of yourself and your capabilities once you get in for that interview.
5) Not mentioning the company name and the reason you are interested in the company in your cover letter. 
Look, I've been there, fam. I remember a period many years ago in which I must have applied to 70 -80 different positions. (Seriously, I had a huge spreadsheet to keep track of it all). But there is never any excuse to use the same generic cover letter over and over again.
I've seriously had people send cover letters with another hiring manager or company's name there. Really, folks?
If you are genuinely interested in the job, it needs to show. Visit the companies' websites, find out what they do, and then figure out why the company AND the position interest you.
We all need money, but (for some perverse reason) people at these hiring organizations want to feel wanted too.
Even if the place and the position seem dryer than a bone, there has to be something there that appeals to you. If there isn't, you probably should not apply. If there is, make sure you mention it clearly (and briefly) in the cover letter.
6) Not asking a referrer to pass along your resume
If we meet and chat about the position, don't hesitate to ask me if I can pass your resume along. The worst I — or any potential referrer — can say is no, and even then I think many of us will admire you for your tenacity!
7) Not actually being familiar with what the product or service is before you apply/interview. 
You need to understand what the company does and how you will fit in. If it is software, sign up / download ( if you can) and try it out. If it is a shop, maybe go by and visit and see what they have to offer. Just do your best to understand the company, their offerings, and their possible challenges so you can come in and be the answer they are looking for.
8) Not taking an interest in the people/person interviewing you. 
You've probably heard it said before, but job-hunting can be a lot like dating. Everyone shows up kinda awkward and nervous and unsure of what the outcome will be. While the interviewer will be asking the majority of the questions, you should come prepped with questions of your own about the company and the interviewer(s).
If possible, take the time ahead of the interview to learn a bit about who you will be talking to and what they do. How would your role and their role interact? I always like to end with the question, "So what brought you here and what keeps you here?" Interviewers usually aren't expecting it and often have to search for an answer. The answers are often pretty raw, honest, and telling of their feelings about the company.
Also, science has shown that people LOVE talking about themselves. So get them doing something they love and they just may associate that good feeling with you!
---
This is of course not an exhaustive list, beloveds. It's just a few observations borne from my years of hiring and trying to get hired. For more tips, I highly recommend Catt Small's fantastic post "Impress for success: Strategic ways to seem more hireable".
Look, I know capitalism is a soul sucking system full of mind-numbing contradictions, and I strongly believe that we'd be better off without work as it is modernly construed. However, we are where we are at the moment, and in this time, I want to see my folks getting whatever paper and esteem we can amass while we work behind the scenes towards a better world.
Go on and get them legs up, my peoples!