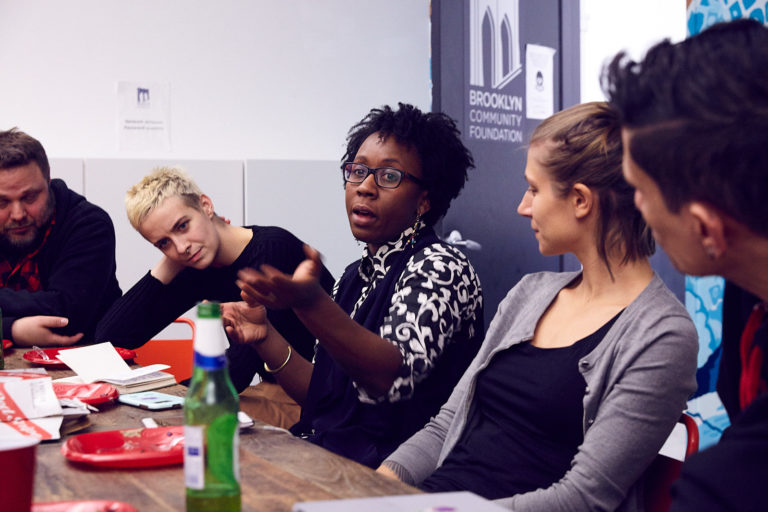 "Capitalism forgets that life is social."
– Martin Luther King, Jr.
Increasing numbers of us are spending our days (and sometimes nights) toiling away at tasks we care little about with people we feel no strong connection to, in order to pay for the things we need as well as the things that help us cope with our deep alienation. Does it really have to be this way? What if we could do work that is more aligned with our vision for a happy and healthy world? What if we could foster deeper intimacy in our organizations and a greater capacity to overcome internal challenges?  How might we create and nurture spaces that respected the need for everyone to take care of themselves and their loved ones?
About Me
I'm a catalyst and a changemaker with over 15 years of experience working with both non-profit and for-profit organizations. I am passionate about interrogating how and why and how much we work in order to foster deeper transformation in organizations and communities.
Most recently, I built customer support and marketing teams at Clubhouse Software and was a co-founder of both the Lefferts Community Food Cooperative and Collective for Liberation, Ecology, and Technology, both in Brooklyn, New York. I am available to assist you and your team at whatever stage you are in — from inception to growth to dissolution. I can help you to:
craft (and coalesce around) a mission, vision, and strategy
understand your technical needs and adopt new and open technologies
create and execute a launch plan
define and document processes
identify and reduce weaknesses and threats to your organization
explore and pursue new opportunities
tackle interpersonal conflict
re-align with or redefine your roadmap
onboard new members and offboard departing ones
archive and sunset your project
Groups I have worked with include:
If you think I could be of assistance to you and your team, drop me a line!